after I finished fusing the moth quilt top (WIP in the last post), I decided it was time to start sewing some things I had been thinking about to make my life better. sorry to the moth, who will not be finished quite yet. you can have a look at his current state:
my husband has intermittent insomnia and occasional back pain, and a few months ago, he started sleeping on a couch in his office to be able to control more variables (light, temperature, cats, etc). because of this, I get to sleep in the center of our queen bed. it feels extremely decadent, but I can't reach the nightstand. our bed has a big padded headboard, though (I have artfully arranged some beloved stuffed animals on top of it) which is a perfect place to hang an organizer with pockets!
I had looked at some bedside organizer patterns before, and maybe I should have looked at them again, but instead I drew up my own pattern, why not? I thought about the things it needed to hold, and what kind of pockets would work best. This led me to read through most of the book of pockets by adriana gorea, katya roelse, and martha l hall, and looked at a number of tutorials on blogs. I've made a lot of pockets, but never a cargo-style pocket with accordions or a gusset to give it volume. I made a test accordion pocket from a quilt workshop sample: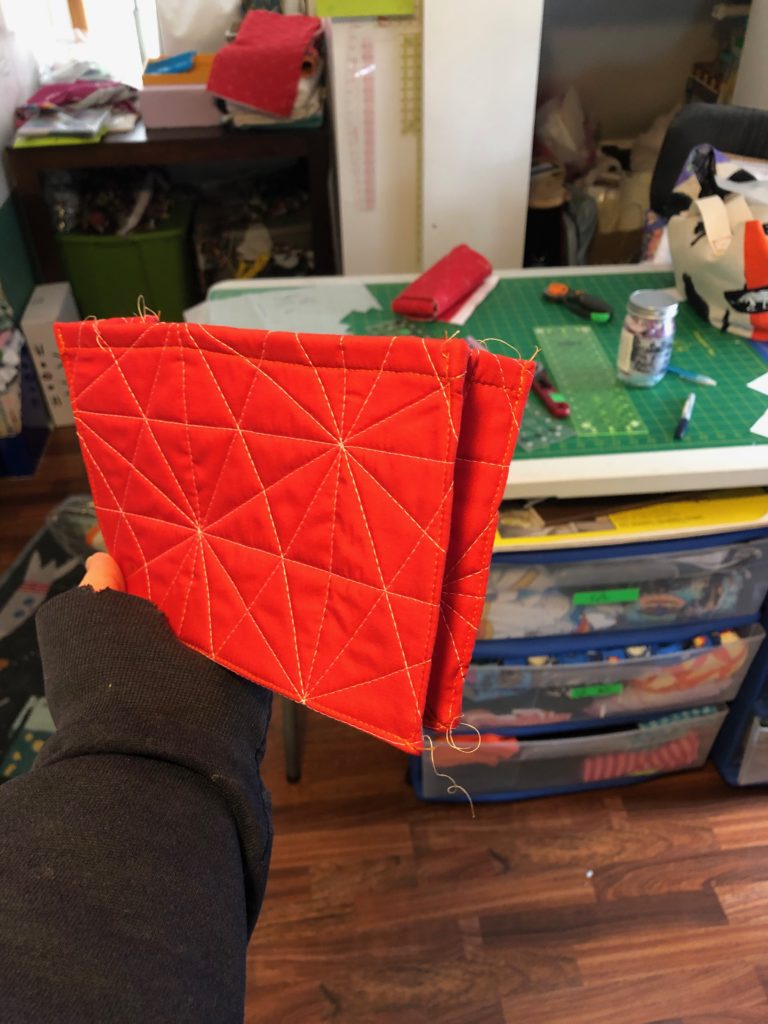 unfortunately, the accordion pocket at the allowed outer width wouldn't have an internal width big enough to hold the book I wanted it to. so a regular gusset pocket it had to be.
the other sort of strange pocket I needed was for my phone. I have an iphone 8 plus, which has a lightning jack. I use a sort of monstrous lightning/audio splitter so I can listen to podcasts on an under-pillow speaker while the phone is plugged in to charge. I made a sturdy panel with heavyweight peltex and a small fold gusset at the bottom. it's attached to the base on the bottom and one side, so the phone slides in and leaves the splitter hanging out the unattached side.
I decided divided mesh pockets would be best for the rest of the items. foldover elastic top edge. nice and flexible.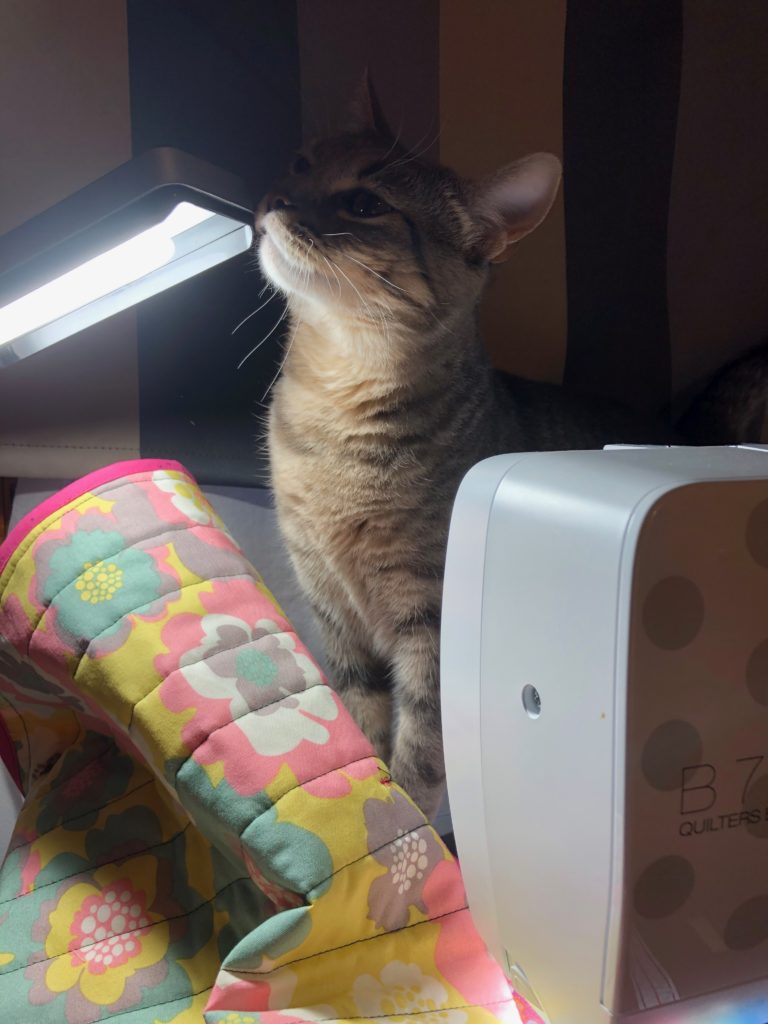 I work for a quilt shop and I love lemurs, so when this madagascar adventure fabric line came out I kind of lost my mind. I bought yards and half yards of several prints. these dwarf lemurs were especially appealing, and it seemed fitting to use nocturnal animals on a bedside organizer.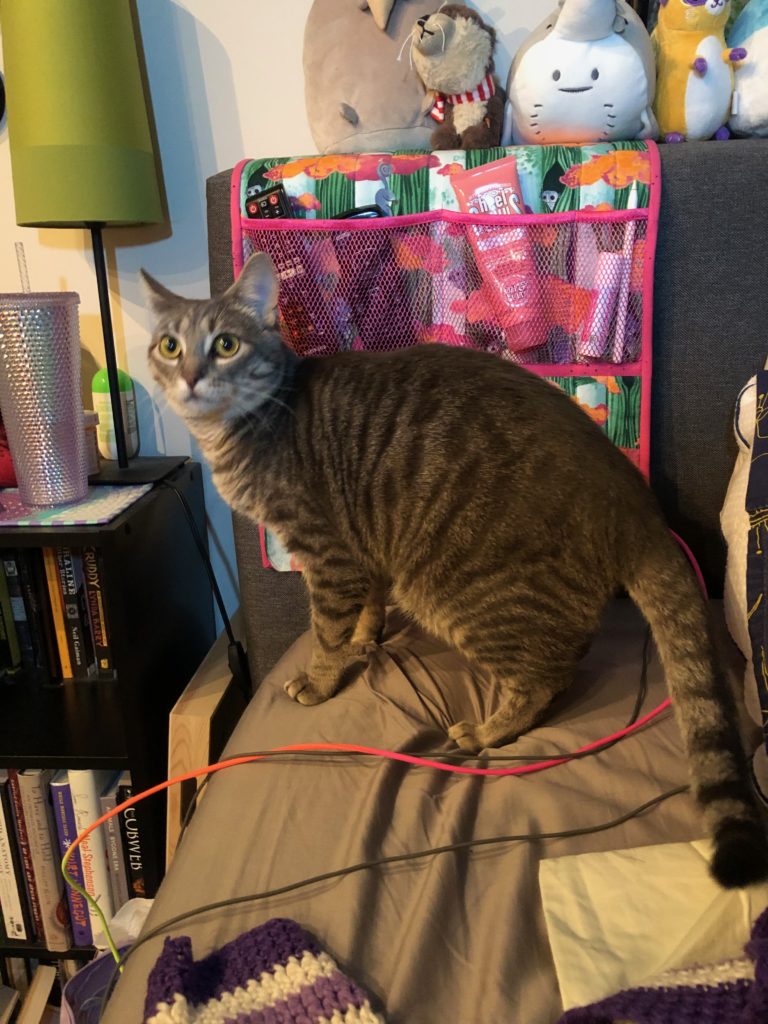 now I'm working on a very last minute mini quilt for a challenge due at my guild meeting in two days.
then a byannie project bag 2.0 for packing supplies for a workshop I'm taking at quiltcon. and possibly one or more byannie pack it in 2.0 cases for travel. we'll see.