I had to take a day off work Monday for a meeting, but ended up with a whole free afternoon. My recent Dharma order – bolt of muslin! chemicals! more dyes! – was gnawing at me, so I made a trip to the hardware store – buckets! stirrers! tarp! – organized my new dye cabinet, and got cracking in the basement on some simple experiments. Each is two yards by 48″ (or was it 45″?)
First up, two shades of black and one shade of blue created this grey beastie:

Second, two different greens combined with one black: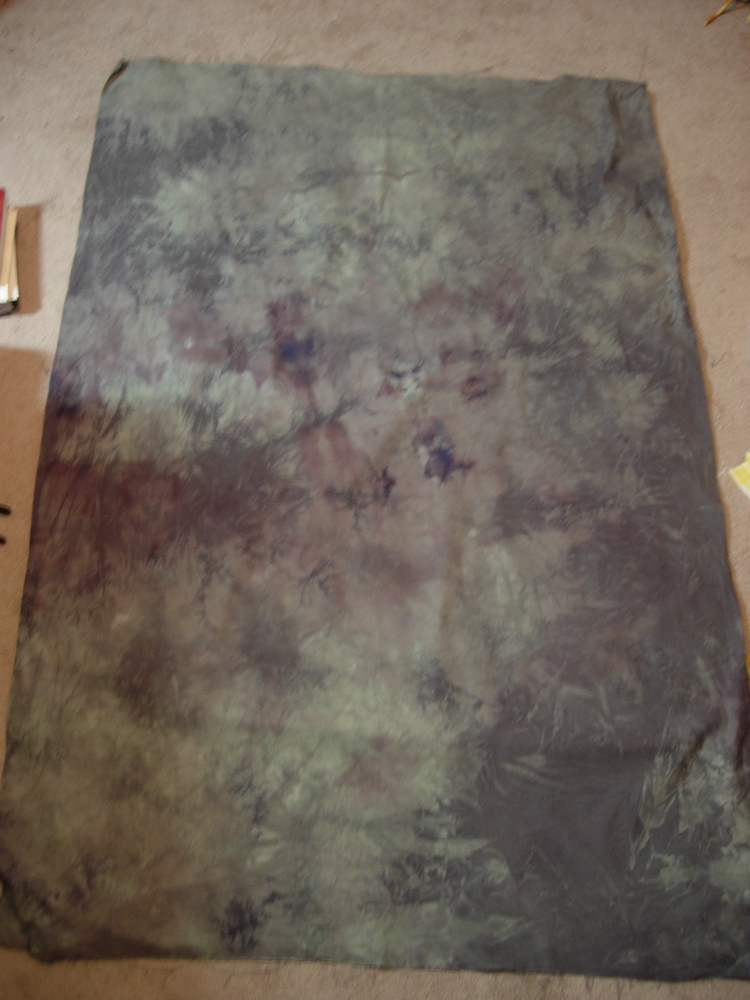 And finally, grey on grey.

Forgive my blurriness (I was standing on a twirly desk chair) and Alfie's intrusions. She loves to help. Speaking of which, here's a video.
(If I was using the floor as a pin table, she'd come over to investigate, and then pull out the ball-topped pins. I finally bought a box of the bent safety pins, thinking it'd deter her.. Little did I know she'd just try to make off with the entire box. Terrible!)