In progress.. Should have been done a month ago, but I only managed to eke out some drawings then. I was busy making Jears!
"..the dogs dissolve and drain away"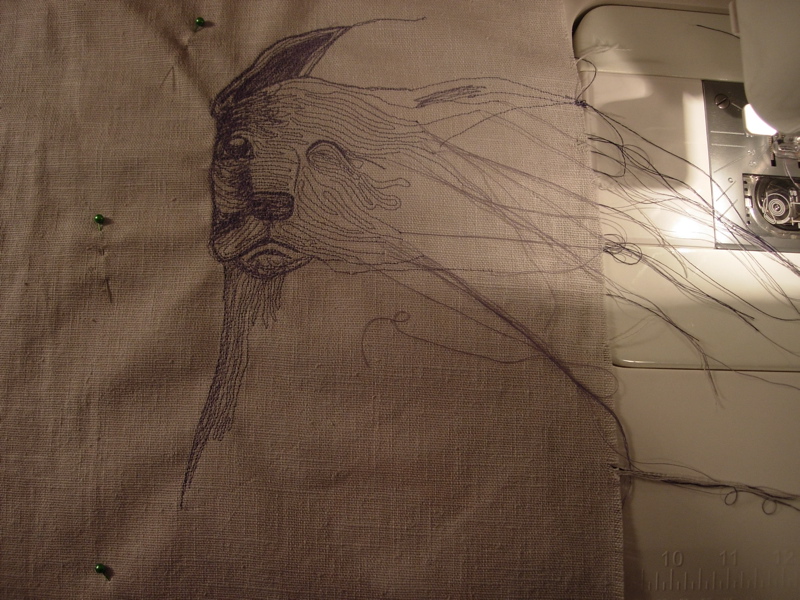 Same linen as Part One. Using grey thread here, with black in the bobbin. I'm going to use a slightly darker grey thread on top for definition in a few spots. Also, I'm planning to use other colors in the bobbin to see what it does to the thread tails on the right.